Raising capable, successful and healthy children is about more than good parenting. It's about changing the way we collectively think, talk and make decisions to support children's early development—even when they're not our own kids.
Changing the public conversation about early childhood
First Five Nebraska keeps you engaged and informed about childhood policies and initiatives that impact all Nebraskans. We spark the conversation about early childhood through strategic engagement of policymakers, business and economic leaders, early childhood professionals and families in communities across Nebraska. By changing the conversation, we can effect change in our neighborhoods, workplaces, communities and state. Our strategic engagement efforts include:
Elevating understanding about the impact of early childhood care and learning programs on economic growth and community vitality.

Providing early childhood expertise and guidance to Nebraska business, industry and economic development interests.

Providing actionable resources and technical assistance to business and community stakeholders ready to create change in their communities. 

Facilitating supportive relationships between local businesses and early childhood providers and programs to support Nebraska families, communities and businesses.
Messaging Campaigns
We use strategic messaging to build an honest and well-informed conversation about the importance of early childhood. Below are some examples of our recent campaigns.
Meet Your Future
Strong, vibrant communities and a productive future workforce are rooted in the skills and capabilities children begin to acquire in the earliest years of life. In 2013, First Five Nebraska launched Meet Your Future, inviting audiences to learn what role today's children will play in growing Nebraska's prosperity and quality of life just a few short decades from now. The campaign envisions this generation's Nebraska children as the next generation of doctors, lawyers and other skilled professionals. Combining broadcast and social media messaging with a statewide reach, Meet Your Future helps early childhood champions build a lively and engaging conversation in their communities. Learn More
My Nebraska Story
Every family, business and community in Nebraska has a story—and the availability of quality child care affects how those stories unfold. My Nebraska Story offers a robust library of video, social media and print resources designed to help advocates engage business leaders and other stakeholders on the role child care plays in attracting and anchoring working parents and families in Nebraska communities, creating the talent pool our state needs to thrive. Visit the campaign website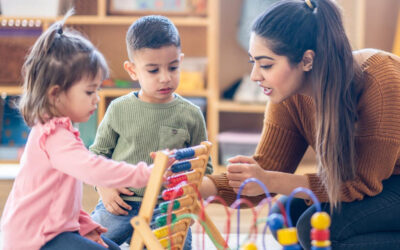 Alert: Submit an online comment to the Nebraska Legislature by noon Central Time on October 10, 2023 The Nebraska Legislature's Health and Human Services Committee will hold a hearing October 11 on interim study LR191, introduced by State Senator Teresa Ibach to...
read more
Mike Feeken
Strategic Partnerships Advisor