Share your input on how changes in child care subsidy eligibility have affected families, providers and communities.
What is LB485?
For the past 20 years, the income eligibility requirements for child care subsidy benefits in Nebraska have been among the most restrictive in the nation. In 2021, the Nebraska Legislature passed LB485, which temporarily changed those requirements from 130% of the Federal Poverty Level (FPL) to 185% FPL for subsidized care, and up to 200% FPL for transitional child care assistance. While LB485 made it possible for more families to benefit from the child care subsidy, the expanded income requirements are time limited and will return to their previous levels in October 2023.
Studying the effects of increased access to the child care subsidy
LB485 required an impact study to evaluate how the new income eligibility requirements affected Nebraska families, child care providers and communities. First Five Nebraska is leading this study in partnership with the Nebraska Department of Health and Human Services (NDHHS) and in collaboration with researchers and experts on the child care subsidy. This project is intended to provide the Nebraska Legislature with information to determine if expanded eligibility for the subsidy should remain in place beyond the October 2023 expiration. Current legislation (LB227) is pending that would extend the LB485 eligibility requirements until 2026, allowing additional time to complete the impact study.
Tell us how LB485 affected you
Numbers and data are important in analyzing the impact of LB485, but so are the voices of families, child care providers and communities. Beginning in May 2023, First Five Nebraska will conduct conversations with Nebraskans statewide to collect input on how changes in income eligibility have affected their household finances, employment decisions, child care program operations and revenues, community-wide outcomes and more.
Get involved by learning more about the project and sign up to participate in one of the LB485 impact study conversations.
Parents 
Child Care Providers (***Provider impact study conversations begin May 20, 2023***)
Community Stakeholders
Anticipated Project Timeline
This timeline is based on expected passage of LB227 and the current progress of the impact study.
Through Fall 2023: Ongoing data analysis.
Spring through Summer 2023: Conversations with families, providers and community stakeholders. Participants in these conversations will have the opportunity to review collected information and receive updates on the progress of the project.
Fall 2023 through Spring 2024: Research team uses collected input and data to draft the LB485 report, explaining the economic impacts of the expanded income requirements on families, providers and communities.
Summer 2024: Anticipated legislative hearing on the LB485 impact study.
Winter/Spring 2025: Possible legislation introduced, if warranted by the findings of the LB485 impact study as well as the policy priorities of the Nebraska Legislature.
This webpage will be updated to reflect changes in the project timeline. Project updates will also be communicated directly to families, providers and community stakeholders who participate in any of the 2023 input sessions.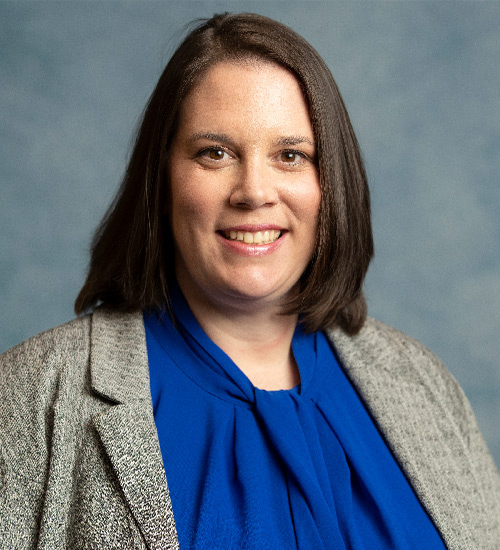 Dr. Katie Bass
Data and Policy Research Advisor
kbass@FirstFiveNebraska.org
Phone: (402) 261-9671 ext. 104