Count on us to help keep you informed about policies that affect our youngest Nebraskans.
Nebraska Early Childhood Legislation
Informed citizens and advocates play an important role in Nebraska's political process. First Five Nebraska monitors and reports on legislation in the Unicameral related to the care and education of young children. This includes policy developments affecting child care, the early childhood workforce, economic development, maternal and child health, prenatal-to-age-3, K-3 education and a wide range of related issues.
Policy Priorities
The second session of the 107th Nebraska Legislature adjourned sine die April 20. A number of bills passed during the session affect the care and development of young children. First Five Nebraska was fortunate to work on legislation with several senators, and the bills signed into law appropriated $4 million in federal funding to expand or start child care programs in communities, recommend maternal depression screenings during perinatal care and well-child visits, increase child care subsidy reimbursement to 75% of the market rate, require notifying the Department of Health and Human Services of alleged out-of-home child abuse or neglect by a licensed child care provider and allow early childhood programs to participate in farm-to school activities. See this website's Track Legislation page for information on these bills and many others.
2022 Interim Studies
First Five Nebraska will partner with state senators on five interim studies this year. Conducted annually after the Legislature has adjourned, interim studies give senators and legislative committees the opportunity to delve deeper into topics of interest, and frequently lead to future legislation.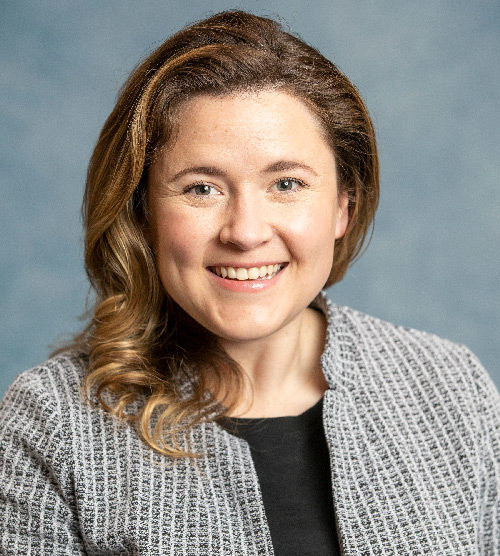 Elizabeth Lopez Everett
Deputy Director, Public Policy Manager