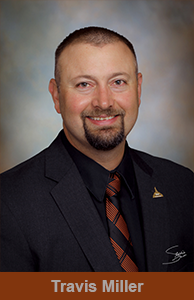 Today is an incredible time to have the opportunity to be working in the State of Nebraska! Although in many ways the challenges are greater than ever, so too are the opportunities to make lasting impact on our communities and our state. I am particularly excited about the possibilities that exist for schools and communities in providing high-quality services to families with young children. In our school, in our communities and as a state I see three areas where we have tremendous opportunities to improve.
Develop, Share Knowledge
First, we need to continue to develop and share knowledge about early childhood education with policymakers, educators, parents and members of the public. When we are informed about the tremendous difference early childhood experiences have on outcomes later in life, we are able to make better decisions about how we interact with and provide for our youngest citizens. Knowledge dissemination can be provided to the public by organizations such as First Five Nebraska. Professional development and outreach can be provided by the Nebraska Department of Education, the postsecondary education, Educational Service Units and a variety of other organizations. I am particularly fascinated by what could be achieved in rural Nebraska if collaboration continues to be developed using the extension model of diffusion of innovation through Nebraska Extension, in partnership with the expertise of the Rural Futures Institute, and the knowledge base of the Buffett Early Childhood Institute. I believe there is also a knowledge sharing role for school districts to play at the local level (particularly in elementary schools).
Support Families With Young Children
Along the lines of increasing our collective knowledge about early childhood, I believe we need to be intentional in enhancing and promoting a culture in Nebraska that supports families with young children. Families with young children need support, friendship and guidance from the community to effectively handle the demands of parenthood. As a father of five young children, I know from experience that I needed and benefitted from guidance, friendship and support from the community! I still rely upon a supportive community of family, friends, acquaintances and complete strangers in my work in childrearing. I have been a roofer, a painter, a floor cleaner, a teacher, a principal and a superintendent. Being a dad is by far the toughest job I have ever had. Given that experience, I believe that parents and children will benefit when we are intentional in working to develop a culture in this state that supports parents and encourages them as they embark on the wonderful and challenging journey of parenthood.
Need Sustainable Resources
Finally, we need sustainable resources to move the vision of a better Nebraska forward. The lack of resources is a major limitation to providing quality early learning opportunities in rural Nebraska. Investments from private industry, government, and philanthropists are all going to be essential if we are going to be the best place in the nation to be a baby, the best place in the nation to be a parent, the best place in the nation to run a business or the best place in the nation to be a farmer.
There's great opportunity in our state to transform the capacity of families, schools, businesses and communities to provide quality early childhood experiences for all children. When we work collaboratively at the regional and state level we can make a tremendous difference for the future of our communities, our institutions and our state. Now is the time to make a difference in early childhood for ALL Nebraskans. We can do this, Nebraska!