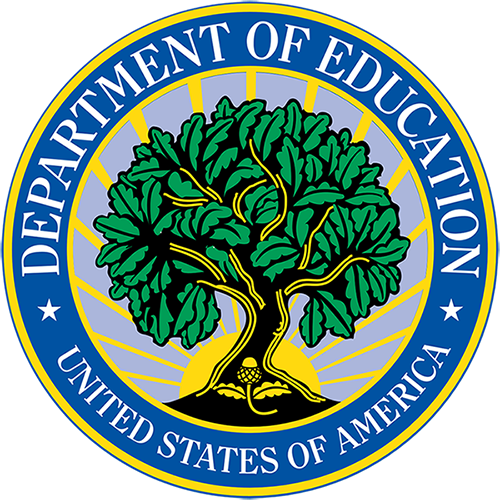 The public is invited to offer input for a new federal funding opportunity to improve Nebraska's existing early childhood infrastructure.
The competitive federal grant would enable Nebraska to update its early childhood needs assessment and implement a strategic plan to promote collaboration and coordination among the state's early childhood care and education programs. Doing so would bring greater efficiency and coordination of systems addressing the developmental needs of our state's young children wherever they are being cared for—in infant/toddler programs, child care centers, family child care homes or other settings.
The input session, co-sponsored by the Nebraska Departments of Education and Health and Human Services, will be Thursday, October 4, from 6:30 to 8 p.m. The session will be hosted online in Lincoln and will be accessible to participants in eight additional locations.
Host Location
Nebraska State Office Building
301 Centennial Mall South
Lincoln, NE
State Board Room, 6th Floor
Educational Service Unit #1
Erika Fink, ELC
211 10th St.
Wakefield, NE
(402) 287-2061
www.esu1.org
Educational Service Unit #2
Angel Mayberry, ELC
2320 N. Colorado
Fremont, NE
(402) 564-5753
www.esu2.org
Educational Service Unit #3
Jennifer Haggart, ELC
6949 S. 110 St.
LaVista, NE
(402) 597-4991
www.esu3.org
Calamus Platte Room
Educational Service Unit #6
Cara Small, ELC
210 5th St.
Milford, NE
(402) 761-3341
www.esu6.org
Educational Service Unit #7
Angel Mayberry, ELC
2657 44th Ave.
Columbus, NE
(402) 564-5753
www.esu7.org
Oak and Maple Rooms
Educational Service Unit #10
Roxanne Vipond, ELC
76 Plaza Blvd.
Kearney, NE
(308) 237-5927
www.esu10.org
Conference Room B
Educational Service Unit #13
Nici Johnson, ELC
4215 Avenue I
Scottsbluff, NE
(308) 254-4677
www.esu13.org
Educational Service Unit #16
Amy Richards, ELC
1221 W. 17th St.
North Platte, NE
(308) 284-8481
www.esu16.org
Questions?
Contact Melody Hobson
melody.hobson@nebraska.gov
(402) 471-0263